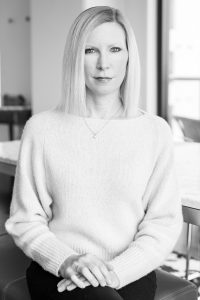 Sarah Lenti works as a policy consultant and political advisor to elected officials, up-and-coming candidates (with the highest integrity), corporate executives, non-governmental agencies, and even a rock & roll band. She founded her firm, SML Advisory Partners, in 2013.

Starting off as a Russian & East European Studies graduate student from Stanford University, Sarah has a varied background. She commenced with a career in defense contracting work, then quickly moved to enter the policy/political world, joining the George W. Bush 2000 campaign in Austin.
Lenti has proudly:
Served as a Director at the National Security Council under National Security Advisor Condoleezza Rice from 2001-2005 at the White House, with a focus on East European issues and then electricity issues in Iraq.
Worked on the 2004 Bush re-election campaign in the battleground state of New Mexico — a state, which was narrowly won by slightly over 300 votes.
Joined fundraising whiz and former Deputy RNC Chairman Jack L. Oliver at his Washington start-up firm, where she served as a Senior Policy Advisor.
Served as Deputy Campaign Manager and Policy Advisor to a candidate running in New Mexico's 2nd Congressional District.
Served as the Great Lakes Regional Press Secretary for the McCain 2008 Campaign.
Led the research for Governor Romney's 2010 book, No Apology: The Case for American Greatness.
Per Governor Romney in the Acknowledgement Section of his book, No Apology, "Sarah Lenti, a policy fixture in D.C., was my lead researcher over the entire period" (pg 309).
Appointed to the Romney 2012 Transition Team to serve under Kerry Healey as the Deputy Transition Team Leader for Domestic Presidential Appointments.

Sarah is a frequent contributor to FOX News, FOX Business, and The BBC World News Service. She is honored to be selected for the following:
Scholar Fellowship, 2013 Aspen Ideas Festival
Fellow, 2011-2013 Tripartite Young Leader (Germany, Poland & U.S.)
Term Member, the Council on Foreign Relations
Member, Foreign Policy Initiative's 2010 Future Leader's Program
Executive Producer, Underwater Dreams (a documentary about the children of undocumented Mexican immigrants)